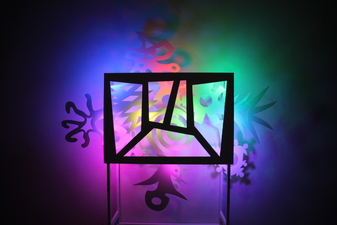 Geom Color Vector Series
Note: To do full screen on the video, click on the bottom right enlarge icon. To leave the full screen video, press "escape".

This is a static view of the pieces that incorporates color changing leds and moving shapes in a framework.
---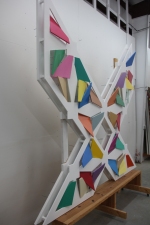 Indian River Series--side-3D-views x 3 pieces
Note: Please left click on the images or the underlined text to go to the images in each section.

You can then left click the mouse to get a larger image, and then use the left or right indicator to go through the list of images.

Note: the works in this series are all on movable stands, so I can move them around in the studio.
---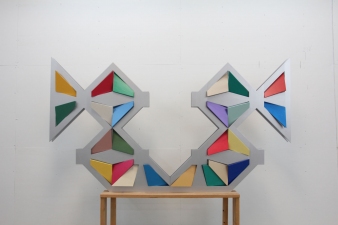 Indian River Series-front view-ALL
Note: All pieces are made from cabinet grade birch plywood, both back and fronts, and all parts.

Also all works have multiple french cleats on their backs for wall hanging.

Several are divided into two or three different sections so they can be carried through normal doors.

Note: Many of the pieces are on rolling stands to free up space in the studio with uprights.

Please click on the image to enlarge.

---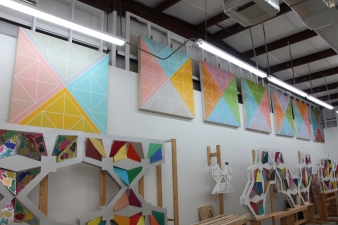 Star Series--near ceiling--working on 5-7-8-9-10 sided paintings in this series
My first series. The star series initially consisted of n=19 5 foot x 5 foot square paintings some shown at the top of the photo.

Note: This series consisted of paintings from base value (almost black) to value 8 (almost white). The values were base (1-2), 3, 4, 5, 6, 7 and 8.

Now I am finishing out the series adding the 3-5-6-7-8-9-10 sided paintings over time.
---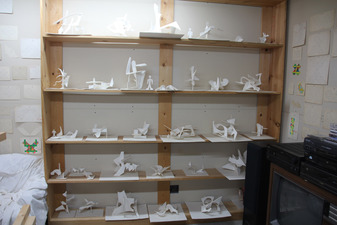 Models: 3-D Sculpture Series
Designs to be enlarged to match human figures in photo. Sizes can and will vary as they are being built.


Please click twice on image to get large viewable image.

Note: I would welcome commissions on any of these built of any material to meet your site needs.



---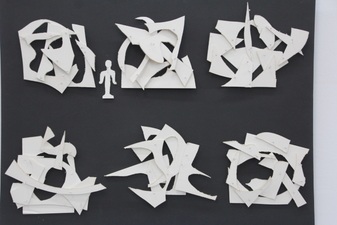 MODELS: Older Fractal Series: in detail
Some designs just started in limited production. Please click on the image to enlarge.

Note these models are fairly ratty around the edges, but seem to be working on a larger fabricated scale.

Please click on the image to enlarge.
---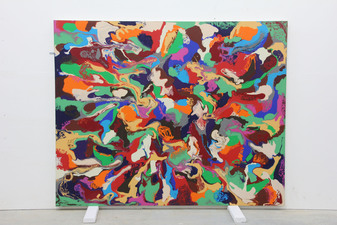 Novus Series
Please click on the images in the series view to enlarge them.

There are some astronomical feelings here.

Please click on the image to enlarge.